Nollywood actress and mother of one Tonto Dikeh is a beautiful on screen diva with many years of experience in Entertainment industry. Nigerians are aware. Her style of acting is superb. Tonto is always ready to go the extra mile to interpret roles and make fans fall in love with her the more. Her expository knowledge in interpreting roles is rare. Within few years on screen, she became the toast of all, celebrity of purpose and melted the hearts of her fans with good movies, a pay for hardwork and persistent determination. We know all this, but which Nigerian man can marry her after all her recent drama?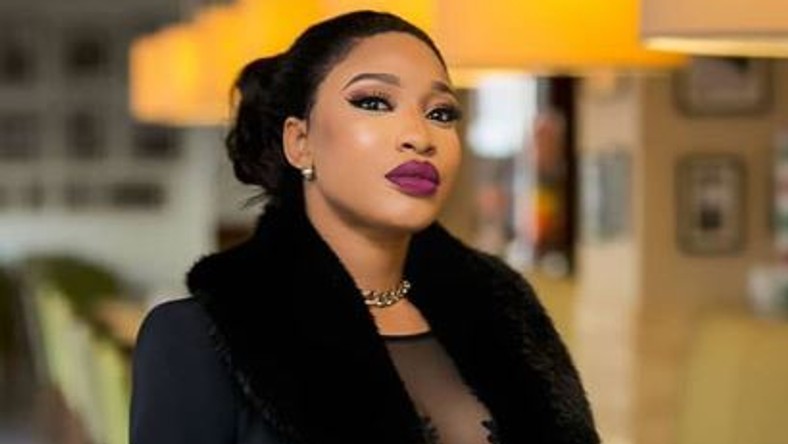 She is a controversial celebrity and always on the pages of newspaper for wrong reasons. In a viral video seen all over social media, Tonto Dikeh publicly nailed her ex-husband, Churchill. The actress made several allegations against Churchill that had people on social media cringing for him. "He is a cheat, liar, fraud and 40 secs man. Only the sxx that produced my son lasted for a minute. He normally wraps a red cloth at his waist while browsing on laptop" she lamented.
If you have ever watched movies produced by Tonto Dikeh especially "dirty secrets", you will understand her lamentations that 40 secs man can not satisfy a woman of such sxxual prowess. Tonto the drama queen, wehdon ma!
In response to the recent outburst by Tonto, a popular Islamic cleric, Hammed Ademola, has revealed that she will never get married again for her actions. Islamic cleric says Tonto Dikeh will never remarry again for disgracing her ex-husband However, popular Islamic cleric Hammed Ademola, has waded into the issue. He shared his displeasure with the actress. According to him, Tonto did not want to marry someone on her level but she wanted to be with a wealthy person. Also, he added that a wife should not have called out her own husband in that manner. Conclusively, the cleric declared that the actress will never get married again for disgracing Churchill. See the video below:
The news of Tonto Dikeh calling out her ex-husband, Olakunle Churchill, shut down social media as people reacted differently to the issue. The actress had claimed that Churchill was not former president Obasanjo's son like he claimed and also that he was an abusive and diabolical husband among other things. Many people slammed Tonto for speaking against her ex-husband claiming that it would affect their son in future while others supported her for sharing her story. Check out how some Nigerians reacted below:
These speculations must have been going on for a while and obviously, Tonto Dikeh has heard about it as she recently blasted people saying that no man will ever marry her again
.
She laughed and said they should shut up for their words are just the words of gainsayers and they have nothing to do about her, neither do they reflect what will happen to her in the future. See what she said below:
"My laughter when I hear people say "Oo no man gonno marry you again. MY FRIEND SHARRAPPPPPP BABY JESUS!!!!
#I once heard I had no womb,BOOM came KING!! YOU SEE YOUR WORDS ARE JUST MERELY YOURS, YOU HAVE NO POWER OVER MINE OR ANOTHERS!! #BUHARI IYAM WAITING FOR YOU🤣🤣🤣🤣🤣 BETWEEN YOU SMELL NICE❤ #KINGTONTO#RADICAL4JESUS#MAMAKING"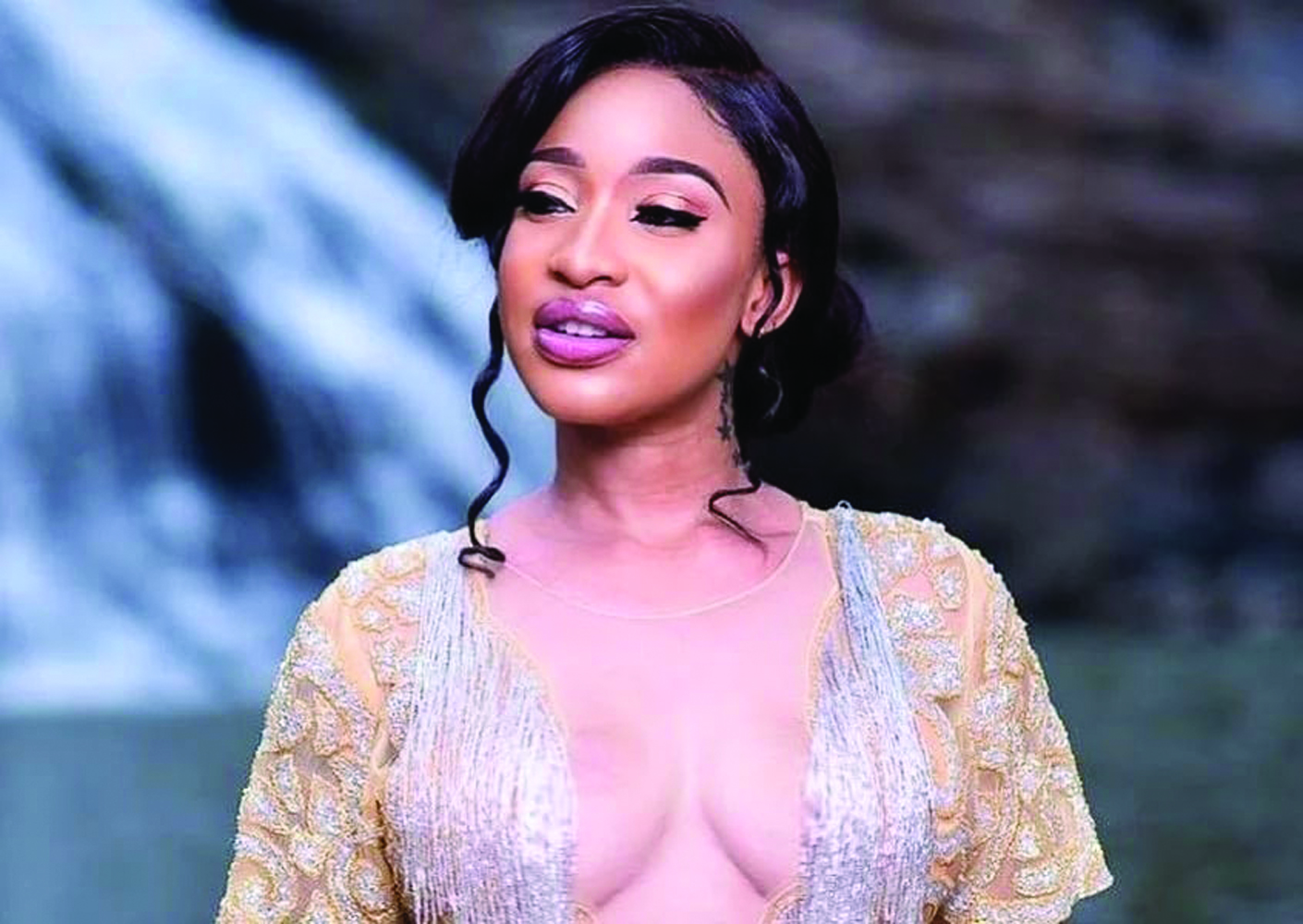 In case you have forgottten, let us take you back down memory lane. Check out 4 unbelievable things Tonto Dikeh said about her ex-hubby.
1. Tonto Dikeh sponsored their wedding
The actress made this revelation in the first part of the video. According to her she bore the financial burden of her wedding to Mr Churchill. She claimed she was the one that bought and sew the asoebi worn by her husband, his mum and some of his family members.
"All he kept saying was, baby go ahead and spend, I will pay you back. I flew my ex-husband from Ghana, to my village, for our wedding. I bought him a shoe, sew his clothes to come to our wedding which he lied that only four people came. The world knows there was a wedding. He will say there was no wedding because I paid for it all. I seriously don't wanna break down, right now, I am a tiger. I feel used, I am the biggest scam that Churchill Olakunle has ever played in his life..Olakunle cajoled me, lied to me and beat me into doing all he wanted."
2. Mr Churchill is fetish, uses jazz
The actress went on to explain how diabolic Mr Churchill has been since she met him. Driving home her point, she said:
" I just want to show you a bit of some things i wake up to see under my pillow, under my son's bed, on his navel. The court does not admit diabolism but the strength of my evidence made them worry for my son's safety. There was a time he was trying to borrow money from me to do jazz. Churchill is a very selfish and manipulative person. Anytime he beats me, I will always go to his jazz draw to break things because that is the only thing he cares about. He can do anything to anybody because he wants to be rich."
3. Mr Churchill is a 419, Yahoo boy, a fraudster
"…you know you go online, dupe white people, that's what my son's father does. I'm not proud of it but I need to let my son know the truth. His father is a fraud, he does yahoo. I once caught him in the middle of a red candle with laptop in his lap and a red cloth tied around his waist. He is always on the streets, go to Ghana and ask about him. He says he's into IT, please what IT work has he done? Why will he buy a car and his name is not on it. When yahoo boys cannot bring money into Nigeria, they use it to buy cars so it is very easy to say a yahoo boy has cars…."
4. He is a 40 seconds man
"…His sxx life was horrible. He was dating a lot of ladies while married to me. There was a day after our wedding that I met him dry-humping some girl, she looks so dirty. When I saw him, he went on to say, 'oh no, she's my friend's sister'. He has a sxxual problem. He can't stay inside a woman for more than 40 seconds. My son was the longest, one minute. I felt like he was going to be ashamed of that condition so he doesn't sleep around but I didn't see his womanizing part, it was later I noticed…"
As a man, you wouldn't want to be entangled with this mess that seems to be Tonto Dikeh. Imagine having a few years of bliss and then immediately things go south your significant other grants loads of interview spoiling your reputation. That is just wrong. Like all other men, Naija guys are well aware of the women they just want to have a good time with, and those they seriously want to marry. No matter if they met on dating website or offline. Any woman who is wise will not be manipulated by a guy and have her own moral code and ethics, which she will adhere to strongly. Some of the traits that Nigerian men look for in prospective partners are as follows:
Homely: The number one quality that makes a woman a great life partner. Naija men look for a partner who is homely and will take good care of their home and family. They want a woman they can depend on to manage the home well in their absence. They like women who are family-oriented and feel that they make the perfect partners. Even if she is working, they expect her to devote her due share of time to the home and the family.


Strong morality: Having a strong moral compass makes a woman that much more desirable. And nobody appreciates this feature more than Naija men. At heart most of them are old fashioned and traditional in their views. While they may have their share of fun before they settle down to marriage, when it comes to choosing a life partner they are very discerning. They like and admire women who will not succumb to their charm and maintain a strong moral character.




Sincerity: One of the most essential qualities in a good life partner is sincerity and being genuine. When a Naija man finds such a woman he is totally floored by her. In a world that is dominated by materialism it is refreshing to find women who are true and genuine, and not affected in the slightest way by the trappings of wealth and success. After all every man aspires for a life partner, who will be by their side both during the good and the bad times. They feel confident that such a woman will never cheat on them.



Women who are intelligent: C'mon who wants to be married to someone dumb! Like all other men Naija men also appreciate women who are smart and intelligent, so that they could match up to their partners. Only those men are intimidated by intelligent women who themselves are not that smart. While men like to be in control, any smart Naija man prefers having an intelligent life partner.



Women who play hard to get: Yes, you read it right! They do not appreciate women who are swayed easily to passion and courting tricks. They like a woman who is strong and independent with aspirations and goals that match theirs. Men find such women very appealing as future partners.
I'm not trying to be judgemental but what is wrong is wrong! Tonto Dikeh should be get her act together, and move on. She had a life before Churchill, she still has a life after him. Her life shouldn't evolve around him. What are your thoughts on this? Please share them with us in the comment section.